Sep 16, 2006
60,424
77,591
113
Redshirt-seniors Ashley Cathro and Kendra Pasquale and senior Eileen Murphy represented the Illini on the Preseason Players to Watch list.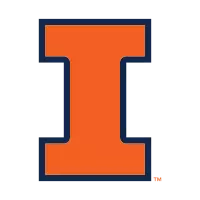 fightingillini.com
CHAMPAIGN, Ill. –
The Big Ten announced its Women's Soccer Preseason Players to Watch List on Monday (Aug. 15) with redshirt-seniors
Ashley Cathro
and
Kendra Pasquale
and senior
Eileen Murphy
representing the Illini.
A defender from Victoria, British Columbia, Cathro played in all 17 matches and started in 16 for the Illini a season ago, while also leading the team in minutes played (1,502) during the 2021 season.
Pasquale, a defender from Naperville, Ill., was also named to the Preseason Players to Watch List last season. She started 16 of the 17 matches she saw action in, totaling four goals and two assists on the season. The 2020 Third-Team All-Big Ten honoree also teamed up with
Makena Silber
to score the fastest pair of goals in Illinois history, scoring just 22 seconds apart in the 2021 season opener at Missouri and owns 11 goals and five assists in her Illini career.
Another mainstay in the Illini lineup, Murphy appeared in all 17 matches for the Illini last season, starting 15 contests. The midfielder from La Grange Park, Ill., registered 13 shots, including five on goal as a junior and owns four career goals as an Illini.
Illinois kicks off the 2022 season with back-to-back home matches at Demirjian Park this weekend, first hosting Illinois State at 7 p.m. CT on Thursday (Aug. 18), before celebrating Senior Day against Toledo on Sunday (Aug. 21) at 1 p.m. CT.